Breathing New Life Into Your Property
Few things can help make a room or your entire home feel fresher than a new coat of paint. Whether you want to touch up a single room, a feature such as your cabinets, or your entire property, the team at 360 Home Services can help!
We provide both residential and commercial painting services in Clark County. Our team is based in Las Vegas and is proud to serve the Las Vegas area, as well as Henderson and Boulder City, with professional painting services. Get in touch with our team today to receive a free estimate for interior and exterior painting.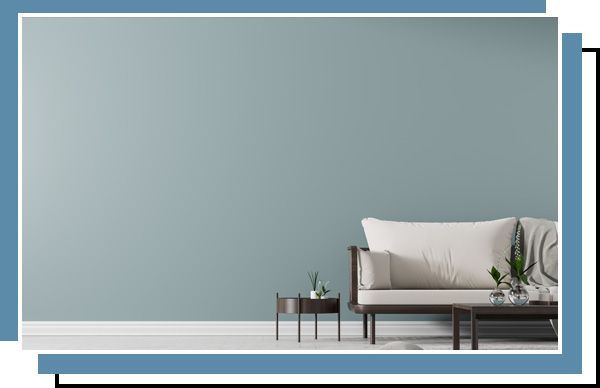 Why Choose 360 Home Services for Painting Services?
Our team of Las Vegas contactors is licensed, bonded, and insured
We provide excellent craftsmanship and the personal touch of a family business
We provide renovation services for both homes and businesses
We provide a wide range of handyman services, including interior and exterior painting and much more
We provide free estimates for your project — contact us today to begin!
Interior Painting
Whether you're looking to add a touch of personality and a pop of color to a new home or you want to touch up the cracked, fading paint of an old home, 360 Home Services provides the professional interior painting you need. Rather than attempting a subpar DIY job, contact our team to ensure a beautiful, even coat of paint across one room or your entire interior. Interior painting is one of our specialties, and we're always happy to refresh our clients' homes.
Not only can we provide a facelift for your interior by adding fresh coats of paint to the walls, we can professionally paint features such as cabinets, vanities, doors, and much more.
Exterior Painting
At 360 Home Services, we strive to help our customers create a home that is beautiful both inside and outside. One of the fastest ways to dramatically increase the curb appeal of your property is a fresh coat of exterior paint. Whether you're looking to touch up an old and faded facade, you want to add a splash of color, or you want to choose a new color for your exterior entirely, our team is up to the task. Get in touch today to learn more about our home painting and commercial painting services.
Our Handyman Services
At 360 Home Services, we understand that life can get into the way of the DIY projects you want to complete. That's why we provide comprehensive handyman and renovation services to help you tackle any and all home projects. Not only do we specialize in painting services, we also provide a wide range of other home improvement services such as flooring, lighting, and appliance installation, weatherproofing, full remodels, and much more. Regardless of the project you have in mind, get in touch with our team today and we'll begin planning to make it a reality.
Contact 360 Home Services Today for Painting Service
For exterior, interior, or feature painting for your home or business, contact the team of home and commercial painters at 360 Home Services. We'll work with your vision to freshen up your property and breathe new life into your space. Contact us today for a free estimate for painting services throughout Clark County!