Don't Fret About Damaged Drywall!
Drywall is a staple in nearly every home as a cost-effective, fire-resistant material that is great to build with. However, it can also be susceptible to dents, holes, and other damage. Whether you accidentally put a hole in your wall while moving a couch, need repairs after a DIY construction job, or your walls have otherwise become damaged, the team at 360 Home Services is here to help!
Our team is your choice for drywall patching and repair in Clark County, as well as for nearly any handyman project you need completed. Get in contact with us today for a free estimate on drywall repair in Henderson, Las Vegas, or Boulder City, or to learn about the rest of the handyman services we provide.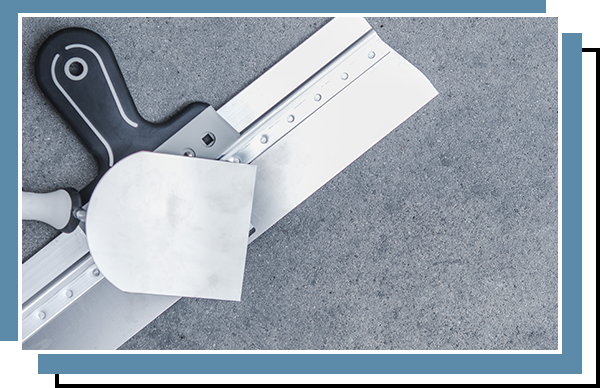 Why Choose 360 Home Services for Drywall Repair?
Our handyman team is licensed, bonded, and insured

We strive for high-quality craftsmanship, careful attention to detail, and provide the customer service of a family-owned business

We have more than 10 years of experience in the home remodeling industry

We provide trusted drywall patching and repair and complete handyman services to Clark County homeowners

We offer free estimates — contact us today to get started!
No Job Too Big or Too Small
360 Home Services makes the process of home repair and construction easy, whether you only need service for handyman tasks you don't have the time for, or you want larger-scale remodeling to revitalize your home.
If parts of your drywall have become damaged, we'll take care of the job promptly and with expertise. This no longer has to be an annoying problem to deal with by yourself — 360 Home Services can fix holes and damage in drywall of any size or variety.
Keeping Your Home in Tip-Top Shape
Whether your home is new or old, it's important to keep it in the best shape possible. A clean house in good condition is comfortable, inviting, and feels like home. If your drywall or another part of your home is damaged, you want to get it properly fixed as soon as possible.
Fortunately, the team at 360 Home Services is able to fully repair damage to your drywall and complete a wide range of other handyman services to get your house feeling like home again. From the initial patching and repair to any repainting that may be necessary, our expert team will complete everything you don't have the time or tools to handle yourself.
Contact 360 Home Services for Drywall Patching and Repair
If you've experienced the sinking feeling of accidentally putting a hole in the wall, the team at 360 Home Services can provide prompt service to make your walls as good as new. Our licensed, bonded, and insured team is ready to provide high-quality craftsmanship and excellent customer service. Contact us today to receive a free estimate for drywall repair in Henderson, Las Vegas, East Las Vegas, or Boulder City.