Shine Some Light on Your Home!
Even the most beautiful property won't be able to shine to its fullest potential without the proper lighting. Whether it's time to replace old lighting fixtures that no longer suit your home, install bold new lighting to transform a room in your house, or you're installing new lighting for any other reason, 360 Home Services can help. We are able to handle lighting installation with the highest level of craftsmanship, and most importantly, we ensure the job is completed safely.
As a leading provider of handyman services in Clark County, we serve Las Vegas, East Las Vegas, Henderson, and Boulder City homeowners with a wide range of services. Get in touch today to request a free estimate for home lighting installation in Clark County, and we'll ensure the job is done right.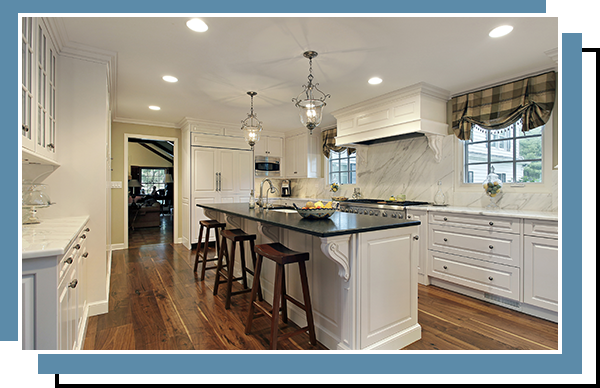 Why Choose 360 Home Services for Lighting Installation?
Our team of contractors is licensed, bonded, and insured

We offer excellent craftsmanship, attention to detail, and personal customer service with every job we complete

Our team brings more than 10 years of contractor experience to your project

We provide complete lighting installation and a wide range of other handyman services in Clark County

We offer free estimates — contact us today to get started!
Choose an Experienced Team for Lighting Installation
DIY projects can be a great way to spend a weekend and make improvements to your home, but there are some projects you should always trust to a professional who knows what they're doing. This is an especially important consideration when it comes to working with electrical projects such as installing lighting in your home — without prior electrical knowledge, an amateur installation can lead to subpar lighting, and much more seriously, can lead to injury or fire hazards due to faulty wiring and installation.
You want the best for your home, and this includes your lighting. Our team provides guaranteed craftsmanship when it comes to wiring and installing new lighting within your home, and as licensed, bonded, and insured contractors, we provide service you can truly rely on. With a job this important, be sure to go with our experienced team.
A World of Lighting Possibilities
Whether you're renovating an older home or putting the finishing touches on a new property, it's exciting to get to the point of putting the finishing details into your property. The importance of lighting should never be neglected when renovating or designing a new home, and great lighting can truly take a room to the next level. New ceiling fan lighting, recessed lighting, pendant lighting, and many other possibilities can be considered, and they can completely change the way you look at your kitchen, bathroom, living room, or bedroom.
Whatever your vision for your home's new lighting may be, our dedicated team will work to make it a reality.
Contact 360 Home Services for Lighting Installation
The next time you need lighting installed in your home or business, go with the trusted team of lighting contractors at 360 Home Services. With more than 10 years of industry experience and the dedication of a family-owned business, we ensure a customer-first focus and expert lighting installation you can rely on. Contact us today for a free estimate on lighting installation in Clark County.