Ready to Update Your Home or Business?
360 Home Services has been proudly serving the residents of Nevada since 2009. Based in Las Vegas, we primarily work with clients throughout Clark County, serving Las Vegas, East Las Vegas, Henderson, and Boulder City. We're also pleased to serve both residential and commercial clients.
For all things handyman related, our team is ready to help. Whether you just need help with installing features around the house or you're ready for a full-scale bathroom or kitchen remodeling project, look no further than the friendly, experienced team at 360 Home Services. Contact us today for a free estimate on your project to get started!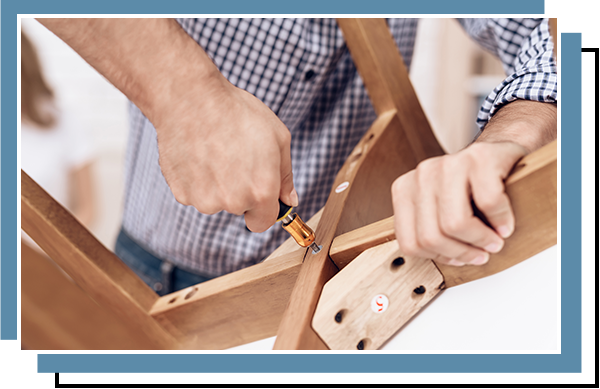 Why Choose 360 Home Services?
We are licensed, bonded, and highly trained

As a family-owned business, we offer unmatched workmanship, personal service, and attention to detail

We bring more than 15 years of renovation and handyman experience to your project

We can tackle any variety of handyman services, from installing lights, doors, and sinks, to interior painting, and much more

We also offer customized bathroom and kitchen remodeling

We offer free estimates — get in touch to learn how we can make your remodeling vision a reality!
About Us
Handyman Services in Las Vegas and Throughout Clark County
Experienced, Professional Handyman Services
When you're looking for someone you can trust with your household projects, repair work, and renovations, turn to the team at 360 Home Services. We bring more than 15 years of experience to the table, and we're licensed, bonded, and highly-trained for your peace of mind.
It can be challenging to find someone you trust to work in your home and make the crucial changes that will impact the enjoyment you get from your space. That's why we're committed to superior workmanship and attention to detail in everything we do. Customer satisfaction is our number one priority, and we're proud to say that the majority of our business comes from referrals. We never offer one-size-fits-all solutions, and we're highly-qualified to properly complete every project we take on, so you can rest assured the job will get done right.
At 360 Home Services, working with us is easy. We're friendly and dedicated to ensuring your happiness, from the time we provide you with a free quote to the completion of our services. Contact our team now to request remodeling or handyman services in Henderson, Boulder City, or Las Vegas. We look forward to hearing from you!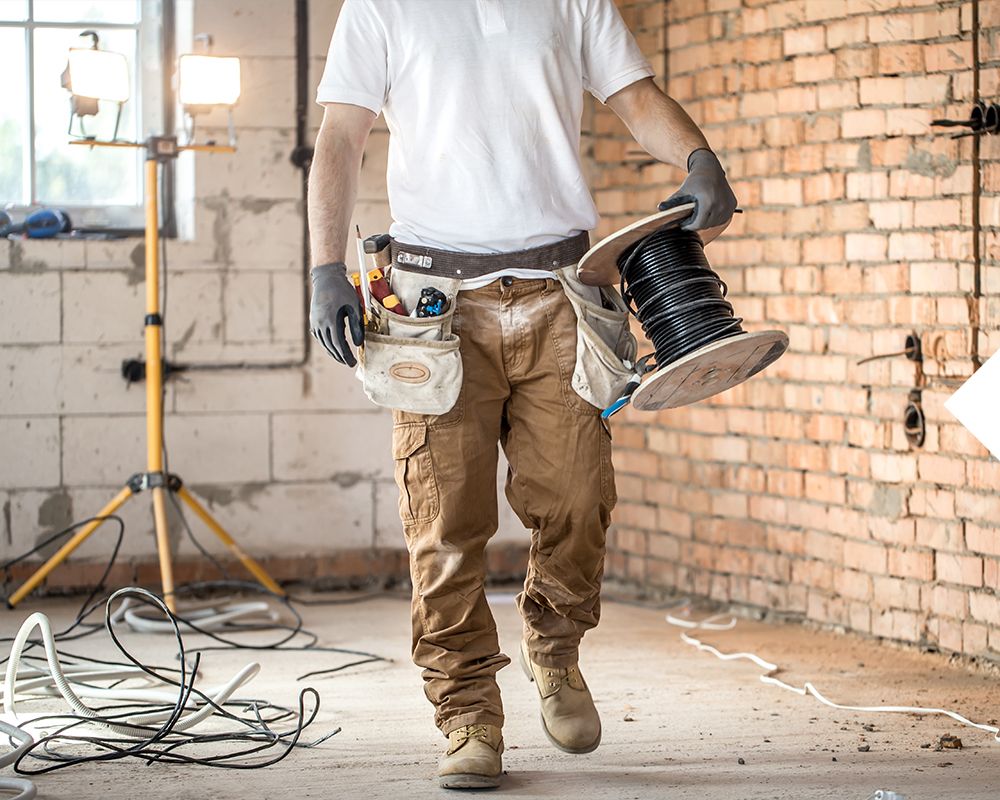 Handyman Services
Do you have more projects piling up around the house than you have time for? Want to install new appliances or other features but don't have the tools or expertise to do it yourself? That's where 360 Home Services comes in! We offer a complete range of handyman services in East Los Vegas, Henderson, and Boulder City. Whether you need some assistance putting the finishing touches on your property, upgrading outdated features, or have a specific one-time job you need completed, our team is here to help.
With more than 15 years of experience in the industry, we've handled a very wide range of jobs over that time period. We can apply our expertise to nearly any household installation or repair job, so you don't have to worry about trying to fix or repair broken features of your home by yourself.
Some of the handyman services we provide include:
Installation of fans and lights

Replacing bathroom features such as faucets, sinks, and valves

Installing, replacing, or repairing doors

Weatherproofing your home

Installing microwaves

Mounting televisions

Painting and/or repairing walls

Tile work

Hanging closet doors

General home repairs

Much more!
The professionals at 360 Home Services can save you time and money by ensuring your installation or repair job is done correctly the first time. While it can be tempting to choose the do-it-yourself route, hiring a professional contractor ensures accurate timelines and estimates, and the prevention of wasted time, money, and energy. Contact us today for any of the handyman services listed above, or to learn how we can help with almost any other household repair, installation, or renovation project!
Interior and Exterior Painting
Few things can make a property feel new again faster than a fresh coat of paint! 360 Home Services is your top choice for both exterior and interior painting in the Las Vegas area. Whether you want to paint a single door or cabinet, a specific room, or your home's entire interior, our team can provide the trustworthy service and quality workmanship you desire.
The options are almost endless, and our painting services can truly breathe new life into your home. Old, chipping paint will be a thing of the past, replaced with a beautiful new coat. Possibilities include beautiful light colors to add a sense of openness to your home, bold dark colors to make a striking impression, or bright colors to add a pop of personality to your home. 360 Home Services can help you plan out the perfect color scheme and execute the painting to perfection — contact us today for commercial or residential painting in Las Vegas and through Clark County.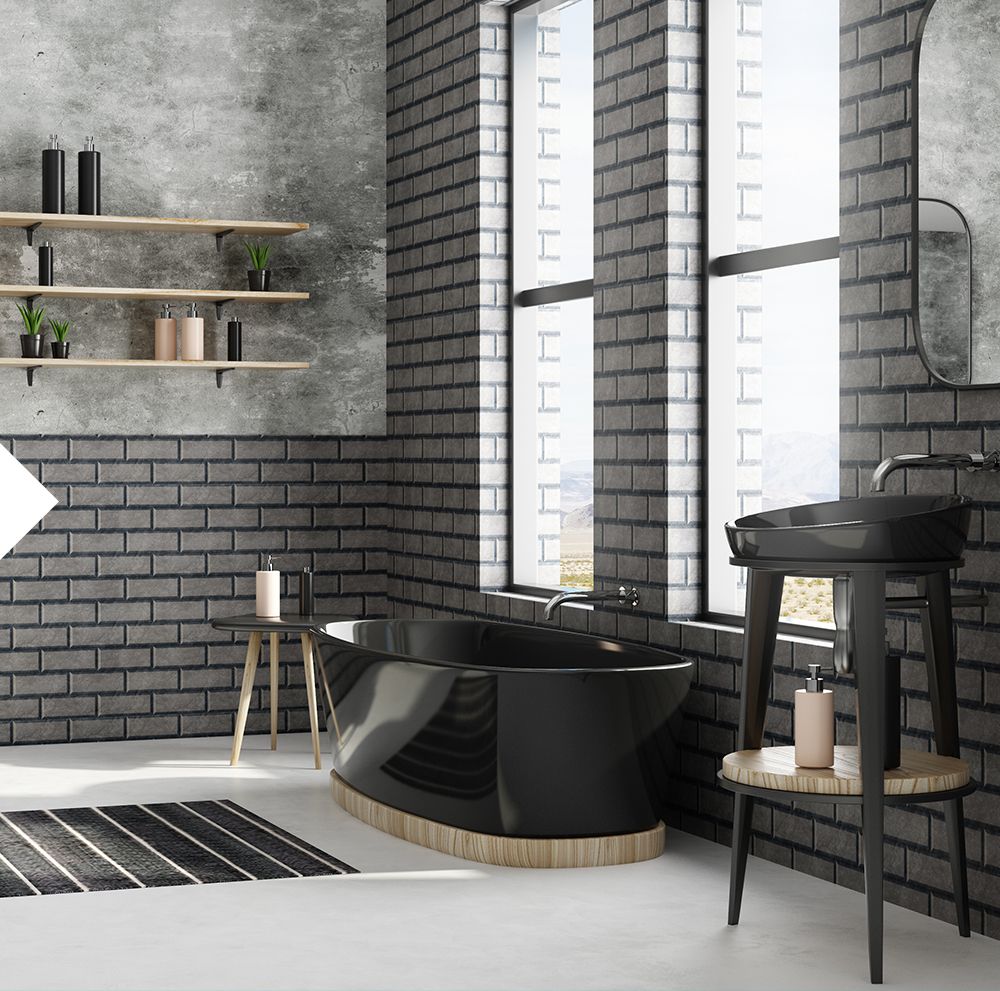 Remodeling Services
Not only are we capable of handling a wide range of smaller handyman jobs around your home or business, our team is also well-equipped to take on larger renovation jobs. We specialize in kitchen and bathroom renovation in Henderson, Las Vegas, and beyond, and can handle every step of the process.
Whether you've just moved into a new home and want to add your personal design touch, you want to bring an outdated room into the modern era, or you want to increase the value of your property before renting, look no further than the Las Vegas remodeling contractors at 360 Home Services. Remodeling is a very exciting prospect for a homeowner or business owner, and we're here to make your vision a reality.
Kitchen Remodeling
The kitchen is truly the heart of the home. If you're not satisfied with the current layout or features of your kitchen, our team can help plan and create a space that works for you. Whether you're looking for smaller-scale installations or touch-ups like repainting your cabinets, or you're looking to completely start from scratch, our team is here to assist with kitchen renovations.
We can help turn a cramped, outdated, poorly-flowing kitchen into a space that suits your needs for cooking, entertaining, and relaxing. Beautiful countertops, cabinets, appliances, and much more can all be within your reach with the help of 360 Home Services.
Bathroom Remodeling
Your bathroom is where you start and end your day, and it should be a space that works for you, allowing you to feel fresh and rejuvenated every day. If you're unhappy with your current bathroom layout and design, there's no reason to stress about it any longer! Our team offers bathroom renovations in Las Vegas, Henderson, and beyond, and we can help you realize your vision of the perfect bathroom.
360 Home Services can help from the ground up in bathroom renovations, installing flooring, cabinets, tubs, and other features to suit your preferences. The options are truly only limited by your imagination and design preferences — beautiful tile or waterproof wood flooring, custom vanities, cabinets, and so much more. Contact our team today to begin the process of transforming your bathroom into a space where you can truly unwind.
Residential and Commercial Services
360 Home Services has experience in working with both residential and commercial properties to meet their handyman and renovation requirements. If you're a property manager who needs frequent repairs to your properties, or you want to increase the value of your properties with modern amenities, we'd be happy to join your team and help make your repair and installation jobs a breeze.
We're also experienced in working with other commercial clients such as restaurant owners. If you want to make your business more appealing to your customers and employees alike with fresh new paint, flooring, or other exciting features, our team can help! We're happy to take on jobs both large and small, and can offer both long-term partnerships or one-time services. Contact us today to learn more about our commercial renovation and handyman services.
Realize Your Remodeling Vision With 360 Home Services
For projects both small and large, 360 Home Services provides highly-experienced, always friendly handyman services in East Las Vegas and throughout Clark County. Our passion is helping people feel more comfortable in their home and realizing their design visions, and we can't wait to work with you to help make your home design ideas a reality.
For handyman services, home repairs and renovations, painting services, and much more, contact 360 Home Services today for a free estimate for your project.
Contact Us
Call (702) 343-6228 or fill out the form below.